Tips About Jewelry Maintenance
Aug 12,2022 | ChicSilver Jewelry
How long do you want to own a piece of luxury silver jewelry? I think the answer for most people might be to have a lifetime. But in the face of strong sunlight and constant sweat in summer, jewelry will also become fragile, then you need to do maintenance for jewelry at this moment, to make them shine and lasting again.
Now, let's see what you should know about jewelry maintenance tips.
1. Keep Jewelry avoids hooking
When wearing claw-set jewelry or rings, you should avoid hooking them to clothes and purses, otherwise the main stone will easily fall off. Generally speaking, jewelry should be worn after the clothes are put on. As far as the setting method of jewelry is concerned, the safest and most difficult setting method to hook to clothes is bezel setting, but bezel setting is to surround the entire waistline, and light cannot enter. The effect is not as pretty and charming as the claw setting. Now many jewelry are still mainly claw setting, so pay special attention to the wearing order.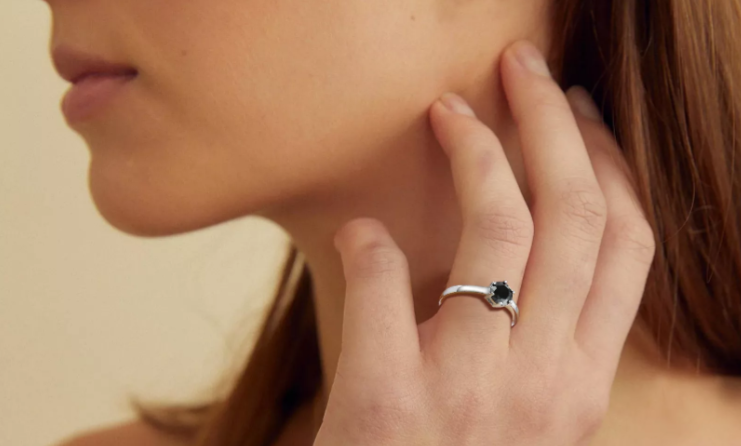 2. Keep Jewelry stays away from chemicals
Some substances that people come into contact with in daily life or food often contain acid or alkali chemical elements in different concentrations, and these acid and alkali chemical substances may damage gemstones, especially pearls or other organic gemstones. Daily use of cosmetics, should try to avoid contamination with silver jewelry. When you dress on weekdays, you should first make up and spray perfume, and then wear jewelry, so as to avoid high concentration of cosmetics or perfume directly contacting the jewelry surface. If you need to add perfume, you should also avoid spraying perfume directly on the jewelry surface.
3. Take off and change jewelry frequently
An old Chinese saying said that "people raise jade, jade raises people", but this does not mean that consumers and jade should always be "intimate". Consumers who wear silver jewelry correctly should be diligent in changing or taking off them as appropriate. For example, it is best to remove it when washing your hands, because soap contains different levels of alkaline substances, which may cause damage to fragile gemstones over time, and the material in the soap is also easy to get stuck in the fine seams of the ring, and greatly affects the luster and brightness of gemstones.
In addition, taking a bath, doing housework, swimming, etc., is also easy to bruise the gem.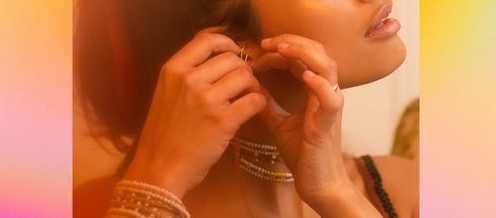 4. Jewelry washing method
It should be noted that the ultrasonic cleaning machine does have a good washing effect on the silver jewelry of k-gold gemstones, especially the oil and dust that cannot be brushed by the brush in the fine seams of the gemstones can be cleaned. However, ultrasonic cleaning machines are not suitable for all gemstones. For gemstones with special structures such as emeralds and pearls, ultrasonic cleaning will destroy their structure, so they should be absolutely avoided. Although the ultrasonic cleaning machine has a good cleaning effect, it should not be used frequently only because it is easy to use. If it is used too frequently, it is easy for the small drill to become loose or even fall off due to repeated shocks.
Anyway, Jewelry requires great care to last for a long time. Follow us to get more latest information about jewelry cares.
Back to ChicSilver Jewelry Blog.